A Journey from Addiction & Anxiety to Safety, Peace, & Hope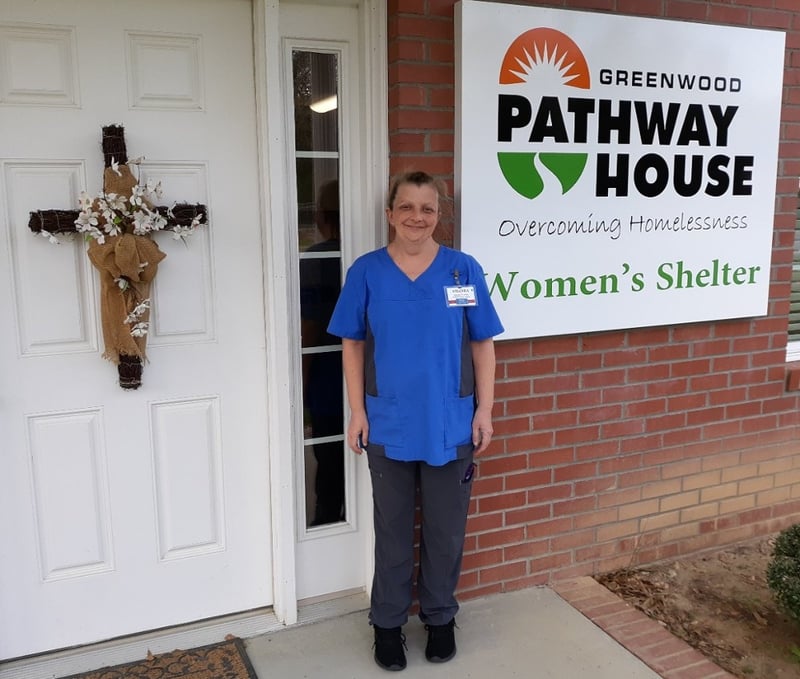 Amanda was full of anxiety after graduating from a local addiction treatment program. Before the program she had been in a terribly abusive relationship, and now she had nowhere safe to go.
She called Pathway House: "When I walked in it was like….Peace."
Our morning devotions quickly became a favorite time for Amanda, and when she can't attend, she says she can "tell something is missing." Her love of God and willingness to change has brought her many blessings.
Amanda was able to enroll in a program at Piedmont Tech and complete her certification as a Certified Nursing Assistant (CNA). Amanda now has a good job at a local nursing home and has moved into her own apartment.
Her precious spirit blesses everyone she meets, especially her patients, and her life of service to others blesses her in return.
Amanda has two daughters ages 16 and 12 who have been at Connie Maxwell for two years during Amanda's difficulties. They visit together regularly now, and they all look forward to reuniting soon as a healthy and productive family.